Businesses and individuals that seek New Orleans computer repair make one call to PC Tune-ups. Computer and network problems can happen at any time and it takes the experience from a reliable service partner to restore service quickly. Repairs, upgrades, and network security problems often plaque older and unsecured computers. A virus can also affect a computer and cause blue screen errors, hardware to malfunction, and irregular computer start up and shutdown. When these problems happen, make a call to PC Tune-ups for dependable New Orleans computer repair.

Local businesses depend on high quality New Orleans PC Repair to keep company computers operating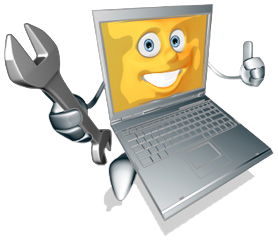 efficiently and dependably. Businesses use computer systems to process payroll, create new business relationships, and buy and sell products and services. PC Tune-ups is a trusted source to secure company networks, prevent virus attacks, and upgrade software or hardware to keep businesses up and running 24/7. All computers need routine maintenance and upgrades for superior performance. PC Tune-ups is a reliable New Orleans PC Repair partner for local businesses.
Very professional and honest computer
support store! They were able to schedule
my repair for the next day.
Mike, Kenner
PC Tune-Ups excels at customer service
and responsiveness. Struggling with network reliability they were able to help.
Sue, Metairie
The techs at PC tune-Ups definitely know
what they're doing.
Steve, New Orleans
Now my office Computer is Clean
and RUNNING FASTER THAN EVER
BEFORE!
Joe, Metairie
We had problems with our router and
Jayson knew exactly what was wrong
and fixed it.
Ralph, nolabusinessdirectory.com

Increase Your Computer's Performance
Computers, just like pianos and cars, benefit from having periodic tuneups done. Regular pc maintenance will increase a computer's performance.

Proper pc maintenance can address problematic computer issues such as freezing and blue screening. Hardware problems can be dealt with as well as error messages and slow running.

A knowledgeable professional at PC Tune-Ups will scan and remove spyware, adware and viruses. We will also defrag the hard drive as well as running scandisk. Our experts will clean the registry and check the security software.

Regular PC Tune-Ups will help to increase the performance of your business or personal computer. Consistent maintenance will help to save you time and money.