Personal and business computers are often used to connect with friends or clients each day. It is common for financial information to be stored on computer hard drives. This sensitive information can be accessed when a virus or spyware program is installed without knowledge of the computer user. This instantly creates a need for Kenner computer repair. A trained technician has the experience and education to remove a PC virus and protect against future attacks. The professionals at PC Tune-ups provide reliable Kenner computer repair.
Most people spend a lot of money on a computer purchase, but do not consider a reliable PC repair Kenner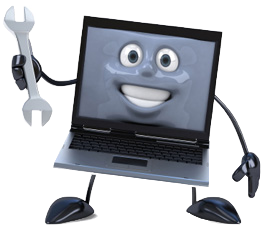 partner until sudden problems happen. PC Tune-ups is a modern facility that provides helpful advice before and after a computer purchase. These professionals explain why maintenance and upgrades are needed and can provide powerful software to protect against viruses and network security attacks that violate personal privacy. Every computer user deserves accurate and error-free PC repair Kenner when sudden problems are beyond user control.
Very professional and honest computer
support store! They were able to schedule
my repair for the next day.
Mike, Kenner
PC Tune-Ups excels at customer service
and responsiveness. Struggling with network reliability they were able to help.
Sue, Metairie
The techs at PC tune-Ups definitely know
what they're doing.
Steve, New Orleans
Now my office Computer is Clean
and RUNNING FASTER THAN EVER
BEFORE!
Joe, Metairie
We had problems with our router and
Jayson knew exactly what was wrong
and fixed it.
Ralph, nolabusinessdirectory.com

Increase Your Computer's Performance
Computers, just like pianos and cars, benefit from having periodic tuneups done. Regular pc maintenance will increase a computer's performance.

Proper pc maintenance can address problematic computer issues such as freezing and blue screening. Hardware problems can be dealt with as well as error messages and slow running.

A knowledgeable professional at PC Tune-Ups will scan and remove spyware, adware and viruses. We will also defrag the hard drive as well as running scandisk. Our experts will clean the registry and check the security software.

Regular PC Tune-Ups will help to increase the performance of your business or personal computer. Consistent maintenance will help to save you time and money.