Computer problems can disrupt the lives of individuals and business owners that depend on a computer daily. Hardware and software can fail when not properly maintained and it can be a stressful time when searching for reliable Metairie computer repair. The average computer user does not have the education to install, upgrade, or diagnose technical computer issues correctly. Working with a team of professionals like PC Tune-ups provides the best results when Metairie computer repair is needed to restore or upgrade a personal or business computer.

Selecting a knowledgeable and friendly Metairie PC repair shop should not be difficult. These shops are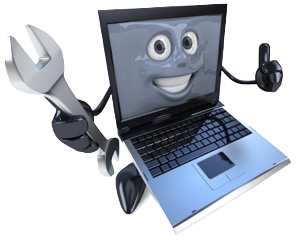 designed for repair and upgrades, but also provide and maintain PC hardware and software. Choosing the right computer repair company is just as important as other services for your home or automobile. PC Tune-ups provides on-site PC setup, virus protection, software support and installation, and wireless networking setup. These trained professionals provide fast and reliable service to individuals and business owners that need accurate and dependable Metairie PC Repair.
Very professional and honest computer
support store! They were able to schedule
my repair for the next day.
Mike, Kenner
PC Tune-Ups excels at customer service
and responsiveness. Struggling with network reliability they were able to help.
Sue, Metairie
The techs at PC tune-Ups definitely know
what they're doing.
Steve, New Orleans
Now my office Computer is Clean
and RUNNING FASTER THAN EVER
BEFORE!
Joe, Metairie
We had problems with our router and
Jayson knew exactly what was wrong
and fixed it.
Ralph, nolabusinessdirectory.com

Increase Your Computer's Performance
Computers, just like pianos and cars, benefit from having periodic tuneups done. Regular pc maintenance will increase a computer's performance.

Proper pc maintenance can address problematic computer issues such as freezing and blue screening. Hardware problems can be dealt with as well as error messages and slow running.

A knowledgeable professional at PC Tune-Ups will scan and remove spyware, adware and viruses. We will also defrag the hard drive as well as running scandisk. Our experts will clean the registry and check the security software.

Regular PC Tune-Ups will help to increase the performance of your business or personal computer. Consistent maintenance will help to save you time and money.